SJTU-APGI signed a Memorandum of Understanding (MOU) with Nanyang Learning Hub (NLH) on 24th August 2022 in Singapore at CREATE Tower. This event marked the institute's first steps in building relationships cross Southeast Asia (SEA) since its corporate inception in 2019.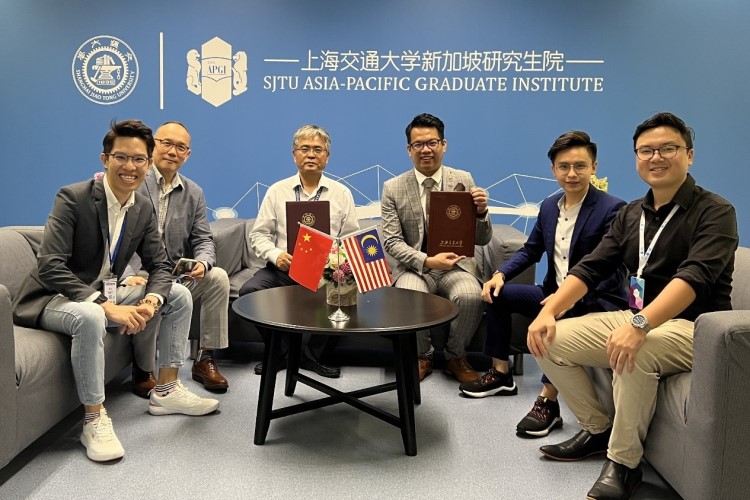 MOU Signing between SJTU-APGI and NLH, August 24, 2022

NLH CEO Nicholas Lee and SJTU-APGI Dean Peng Yinghong signed the agreement. Professor Peng Yinghong elaborated that this is the beginning of a challenging journey; both institutes have, in their common goals, to identify the educational needs of Malaysians in order to better serve the community through tailored training and programs. Nicholas Lee of NLH expressed optimism and their eagerness to work with SJTU-APGI and hoped for expansion in both parties' collaborative efforts in times to come. Both parties agreed to work further on the educational landscape in Malaysia, and NLH to cooperate with SJTU-APGI on building relationships and gateways into the country.
Malaysia is the first SEA nation that SJTU-APGI has stepped out to. The institute will seek further partnerships with more ASEAN countries in the years to come.