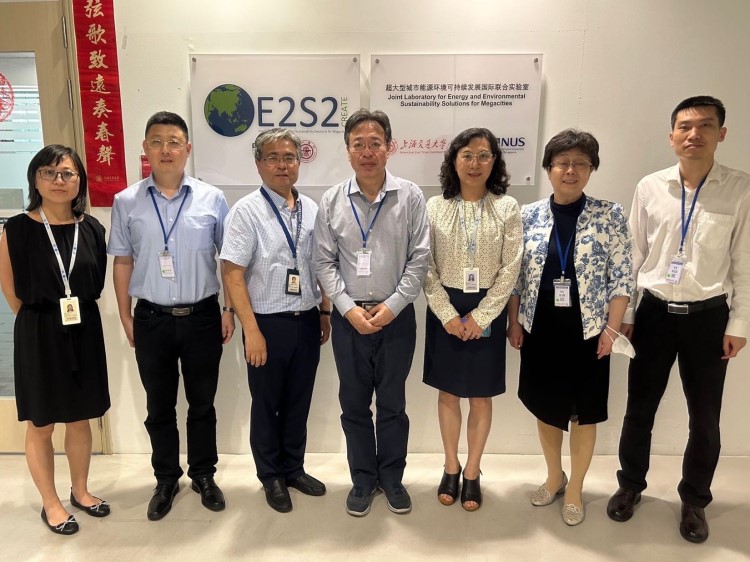 On the afternoon of 16 March 2023, Han Jun, Minister-Counsellor (Education) of the Embassy Of The People's Republic Of China in Singapore, visited SJTU Asia-Pacific Graduate Institute (SJTU-APGI), accompanied by Wang Wei, first secretary of the education section of the Embassy, Chen Jianping, First Secretary, and Qiao Dan, Second Secretary. Professor Peng Yinghong, Dean of SJTU-APGI, and Meng Jia, the Vice Dean, received the delegation.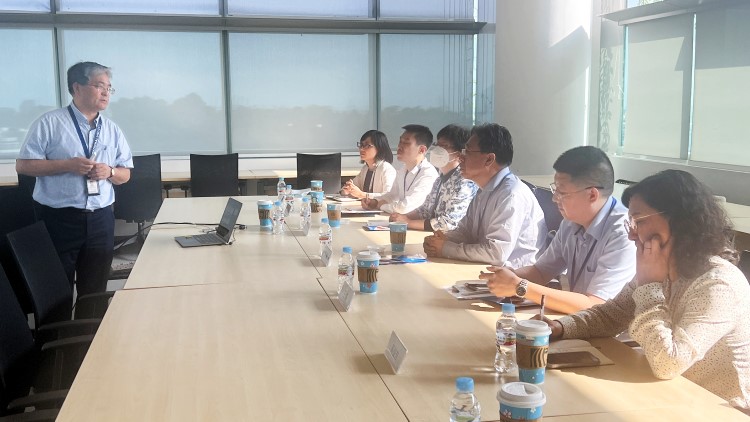 Prof. Peng presented to Minister-Counsellor Han the overall situation of SJTU-APGI. Over the past 30 years in Singapore, Shanghai Jiao Tong University has groomed nearly 800 business talents and industry leaders locally. It is committed to providing sustainable development solutions for environmental and energy issues in China and Singapore, as well as contributing to Chinese higher education overseas. Over the years since its establishment, SJTU-APGI has received the care and support of the Chinese Embassy. Ambassador Sun Haiyan visited SJTU-APGI within a hundred days of assuming office as Ambassador of the People's Republic of China to Singapore. Former ambassador Hong Xiaoyong had attended and graced the official opening ceremony of SJTU-APGI in 2019. The embassy has also been providing continuous assistance in the promotion of the joint doctoral program between the school and Nanyang Technological University.

Minister-Counsellor Han got to understand in detail the 30-year development of Shanghai Jiao Tong University in Singapore. He expressed his concerns regarding student recruitment for degree programs and provided valuable feedback and advice on how the school's education programs in Singapore can be further adjusted to adapt to the market. He praised the model and results of cooperative scientific research, hoping that SJTU-APGI could act as an inspiration and a platform to drive more research cooperation between the two countries. He had also expressed support for SJTU-APGI as a representative of China's institutes of higher learning, as well as its efforts and commitment to developing higher education in Singapore.