SJTU Southeast Asia Center (SJTU SAC), on behalf of Shanghai Jiao Tong University, was invited to the annual students study abroad fair consecutively on 20-22 Jan, at the 'Go Global Fair' at National University of Singapore (NUS), the Study Abroad Fair at the Singapore Management University(SMU), and the GEM fair at the Nanyang Technological University(NTU) respectively.
At the fairs, SJTU SAC had mainly introduced its SJTU 2020 Global Summer School, 2020 SJTU Summer Research Internship Program and exchange programs to students. Most students showed their interest in SJTU's Business and Engineering related programs.
Furthermore, with this platform, SJTU had the opportunity to fully communicate and interact with the three host partner universities and other attendee universities at the fairs to build or maintain their close relationships.
Director of SJTU SAC, MENG Jia, and Senior Admin Executive CHONG Tai Khoon were the representatives who attended the event. We would also like to acknowledge SJTU International Affairs Division for their solid preparation and prior support.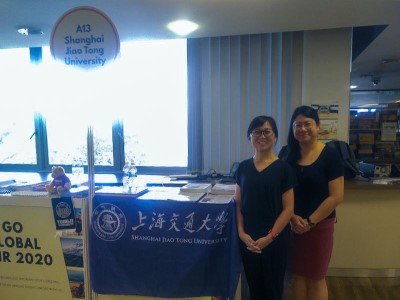 Go Global Fair' @ National University of Singapore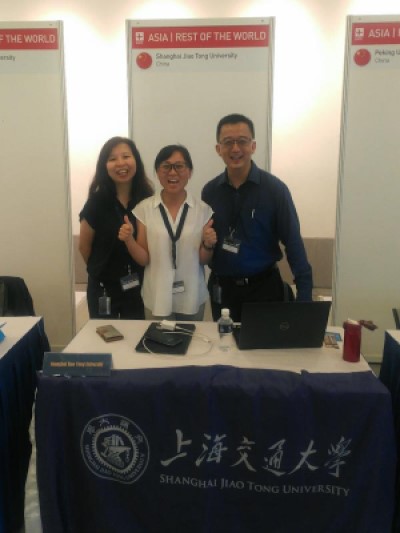 Study Abroad Fair@ Singapore Management University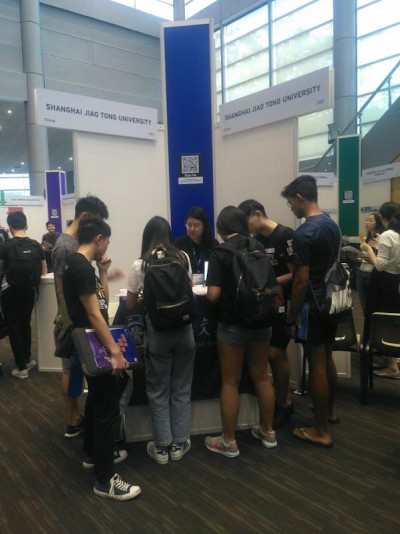 GEM Fair @ Nanyang Technological University