SJTU-APGI concluded its first Study@Singapore programme for 19 students from SJTU. These students are engineering majors from SJTU-JI (University of Michigan-Shanghai Jiao Tong University Joint Institute). They hail from around 10 countries, from Korea to Malaysia, from Bangladesh to Ethiopia. This programme came true under the guidance of SJTU International Affairs Division, and was run in collaboration with JI.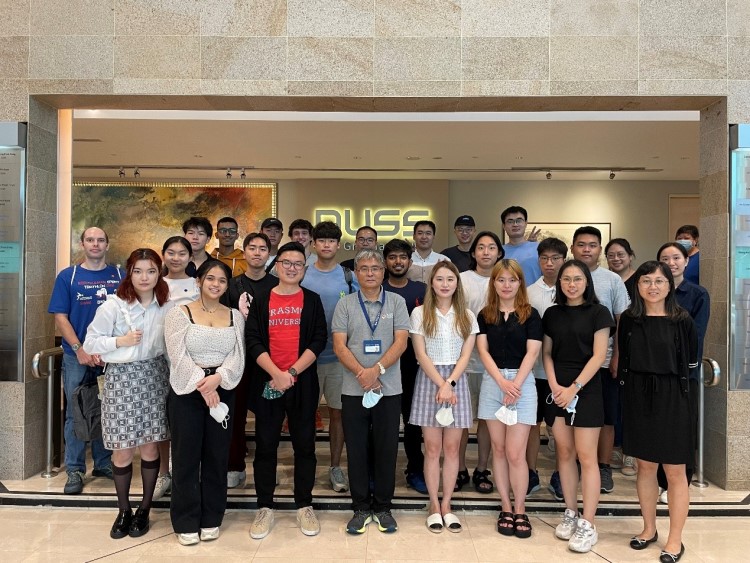 Study @ Singapore Cohort of 2022, August 2022
The programme ran from August to mid-December this year, and students gathered in Singapore for a semester of studying, cultural and educational experiences. They experienced school life for the first time since COVID lockdowns in a physical setting: at Nanyang Technological University of Singapore. Students were able to meet in physical classrooms to discuss projects and participate in co-curricular activities.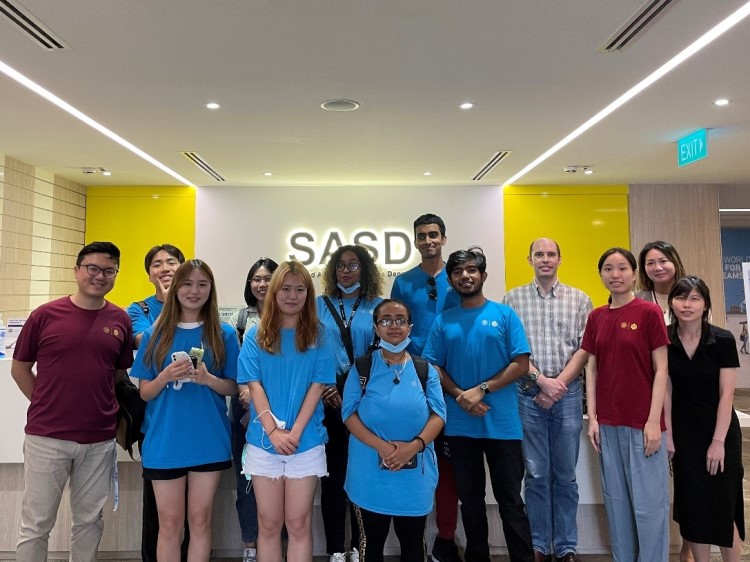 NTU's OGEM Tea Session, October 2022
SJTU-APGI also hosted a series of cultural and educational tours for the students. They visited places like the National Museum of Singapore, Huawei's Singapore office, renowned research agency A*Star's laboratories, as well as engineering laboratories of both NUS (National University of Singapore) and NTU.
This exchange was run to give SJTU students a chance to gather and learn not only overseas but in a school environment as well. Since COVID, many students have been studying fully from home and did not have the opportunity to study in a proper educational environment.
The students enjoyed the programme. Yoon Seung Hwan, a year 2 student from Korea mentioned, "It was a rare opportunity to have the SJTUers gathered all together. Was obvious that the opening ceremony was well thought out. All the activities were fun, my favourite part of the event was having lunch with fellow classmates and talking with the PhD students."
Isa Kimura, a year 2 student from the USA expressed, "The last couple of months in Singapore has been like a dream, I have been able to witness and experience a lot of new things that I could not do back home in the US, and I am very thankful that I got this opportunity to experience these things. I think that this was a very valuable experience for me."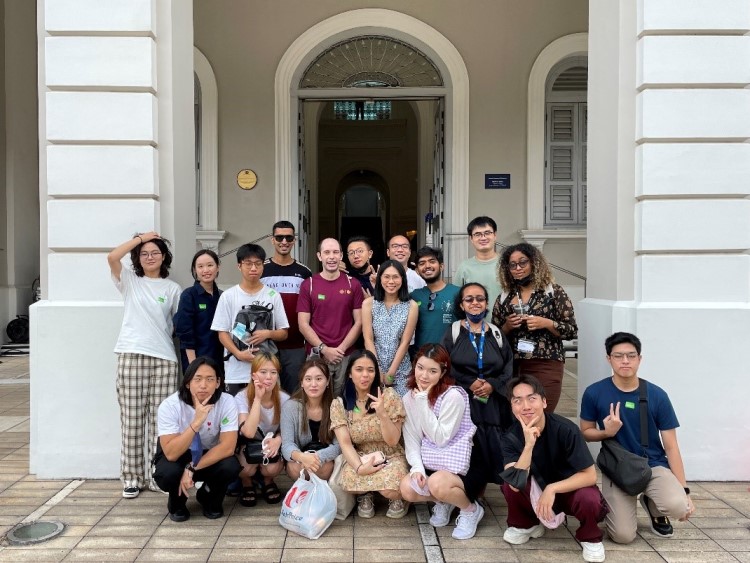 Trip to National Museum of Singapore, August 2022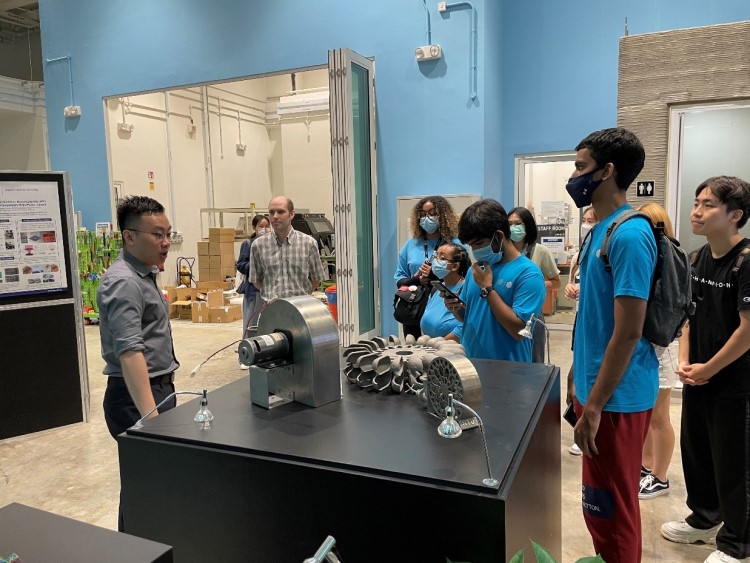 NTU Laboratory Visit, October 2022
SJTU-APGI held a closing ceremony for the students on 23 Nov 2022, where the students showcased their knowledge about Singapore through a fun and simple skit. Students were given a memento as well as a certificate of completion. SJTU-APGI wishes the students all the best in their future endeavours!
Study @ Singapore Closing Ceremony, November 2022