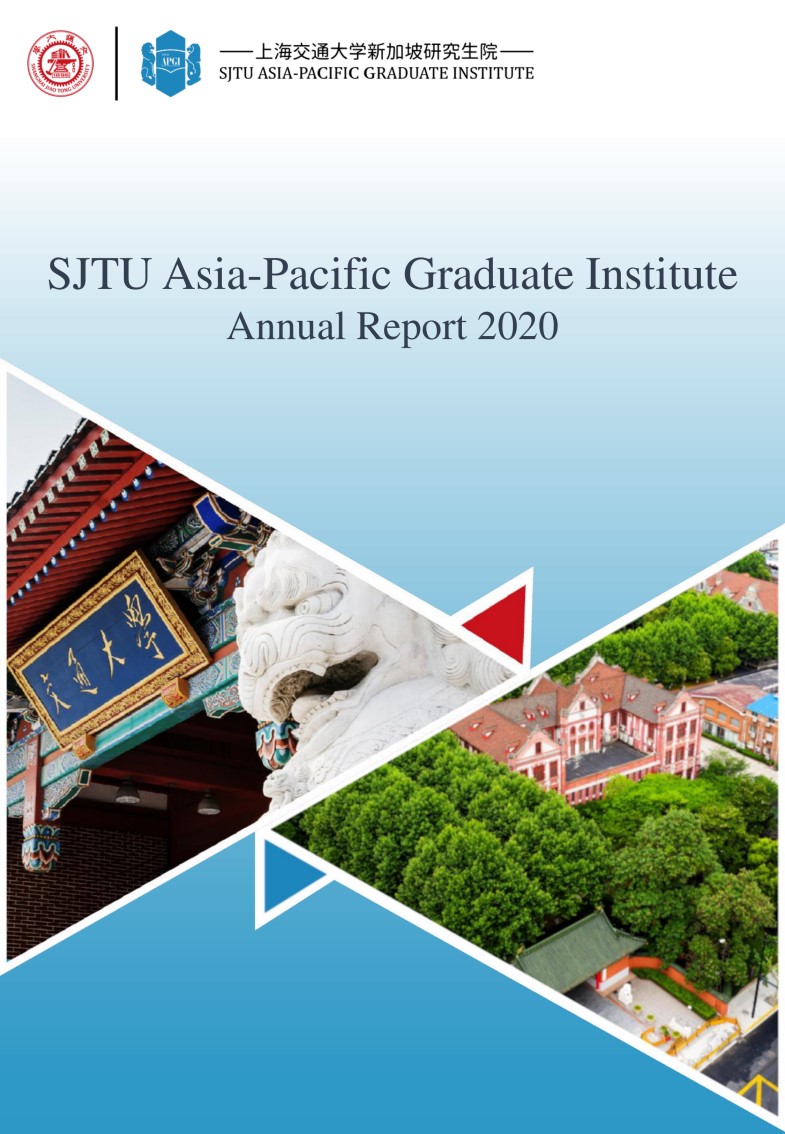 2020 marked the first year of operations after SJTU-APGI's much-anticipated incorporation and official opening in 2019. 2020 is also the year when COVID-19 swept across the world and threw us into a unprecedented crisis.
The eventful year saw the institute facing and overcoming several challenges, such as movement of our cross-border faculty when border and travel restrictions came into effect with the ongoing pandemic. Leaders and staff of the institute, committed to promoting first-class education, innovation and collaborations, had united to overcome the challenges and obtained victories in various areas.
The institute welcomed its new intake of MBA students and successfully held academic and leisure activities to build camaraderie among students and staff. Plans are ongoing among the students to form an industry research association. The institute is also in the talks to expand its educational offerings.
The "High efficiency management system for food waste integration with Nano-Catalysis Purification" research project was granted approval under the Shanghai 2020 "Science and Technology Innovation Action Plan – International Science and Technology Cooperation Programme". On 11 December 2020, the 'Joint Laboratory for Energy and Environmental Sustainability Solutions for Megacities' was officially launched at the second meeting of the Shanghai-Singapore Comprehensive Cooperation Council. The research team is also in the midst of preparing for a new series of projects under Campus for Research Excellence and Technological Enterprise (CREATE), with the theme being 'Science of Sustainable Cities '.
In a bid to expand opportunities for cooperation, the institute had been meeting with several parties and visiting foreign universities in Singapore and Shanghai as well. Moving forward, we can expect to see initiatives such as internships with overseas companies in the region, as well as collaborations with enterprises in industrial transformation and joint research.
For the full Annual Report 2020:
Download: pdf