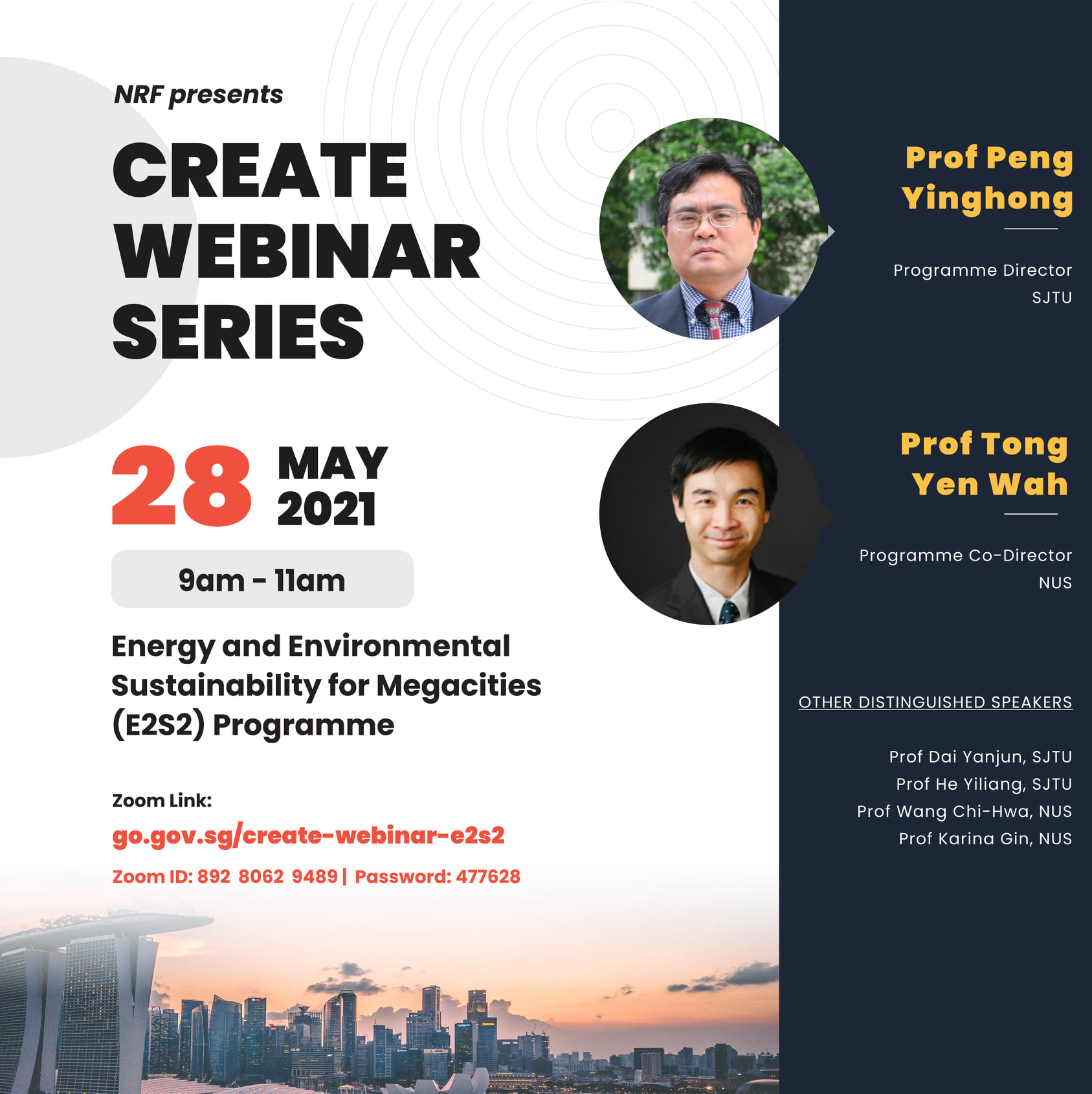 On 28 May, join researchers from the Energy and Environmental Sustainability Solutions for Megacities (E2S2) programme as they share with you the details of the programme such as research projects, achievements and collaborations. It will be followed by a panel discussion on opportunities for potential industrial and research collaborations.

This webinar will be held on Zoom as part of the monthly CREATE Webinar Series:

Date/Time: 28 May, 9am-11am (+8 GMT)
Link: https://go.gov.sg/create-webinar-e2s2
Zoom ID: 892 8062 9489 | Password: 477628

E2S2 is a collaboration between the Shanghai Jiao Tong University (SJTU) and National University of Singapore (NUS) under the Campus for Research Excellence and Technological Enterprise (CREATE), and supported by National Research Foundation Singapore (NRF).