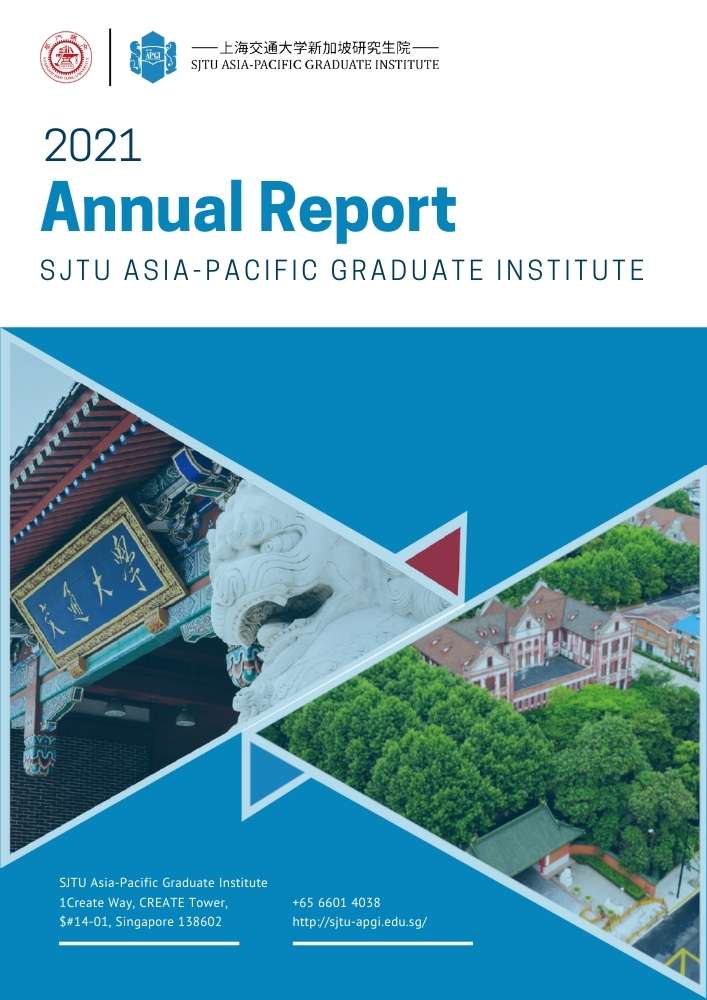 In 2021, the battle continues, after the COVID-19 swept across the world the previous year. The situations, regulations and border restrictions changed frequently and varied across countries over the world. Once again, SJTU-APGI faced and overcame several challenges, and constantly adapted its strategies to the prevailing measures and regulation. Keeping in line with our aim to provide first-class education and promote innovation and collaborations with partners, the leaders and staff of the institute had worked relentlessly to overcome these challenges together.
Having successfully marked the milestone of its first two years since incorporation, SJTU-APGI had renewed its registration for the Enhanced Registration Framework (ERF) with the Committee for Private Education (CPE) for another two years from 26 September 2021 to 25 September 2023. It had also expanded its education programmes and launched the Executive Education Programme - a series of customised lessons tailored to suit the needs of our participants. The inaugural series that was held from January to May 2021 was well-received.
The E2S2 project made stable progress in the year and was given a "very good" rating at the E2S2-CREATE mid-term evaluation by the scientific advisory committee of the National Research Foundation. It also saw technology transfer of its systems being implemented in various public settings, such as at East Coast Lagoon Food Village, and Lingang in Shanghai.
SJTU-APGI had also established and strengthened its partnerships and collaborations with various organisations. Dialogues and exchanges were held with local and foreign institutes, associations, enterprises and the SJTU alumni, which fostered friendly interactions and learning from one another, as well as paved the way for more innovative collaborations and programmes in the future.
2021 for SJTU-APGI was a year of standing firm, standing tall, and persevering against all odds. Moving forward, we can expect to see a slew of new programmes and initiatives, such as an improved MBA programme, a professional training programme with the Singapore Business Federation, hosting of visiting and exchange students, further application and technology transfer of the E2S2 project, as well as the submission and preparation for a new phase of research project.
To view or download the full Annual Report 2021, click here.